Simple, precise, and efficient
Three optimised control units distinguish themselves through highest quality, easy commissioning, and precise function.
Installation / System Construction
Working efficiently and safely
Whether it is in the area of sanitation, heating, and air-conditioning or a large system builder, you are an expert in building services and power engineering and contribute considerably to the energy efficiency of your building and the well-being of its tenants. In this very versatile area of activities, clever concepts that are easy and safe to install and operate are what count. TROX offers system solutions from a single source for new construction and refurbishment, for every building type and every building size.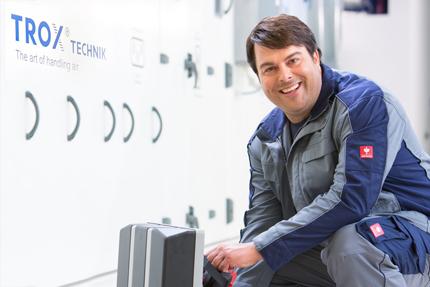 Share page
Recommend this page
Recommend this page by sending a link by mail.

Share page
Thank you for your recommendation!
Your recommendation has been sent and should arrive shortly.